Skara Brae is a neolithic village discovered after storms eroded the beach dunes at Skaill bay in 1850. Much has been written about this place, so I shan't repeat the basic information here.
Skaill bay itself is a beautiful place to visit. Wide open skies, rolling waves crashing in, their first landfall since America. I have experienced it on a beautiful sunny day, with a few intrepid souls swimming and body surfing (in wetsuits). Usually though, there is the Orkney wind…
Certain things strike me about the village. I've read that analysis of the village midden (its rubbish dump) showed that meat was brought in pre-butchered. This perhaps suggests a society of high-status individuals. It is also evident that the stone beds are constructed for small people – almost hobbit-size. The entrance ways are also miniscule. Children, perhaps?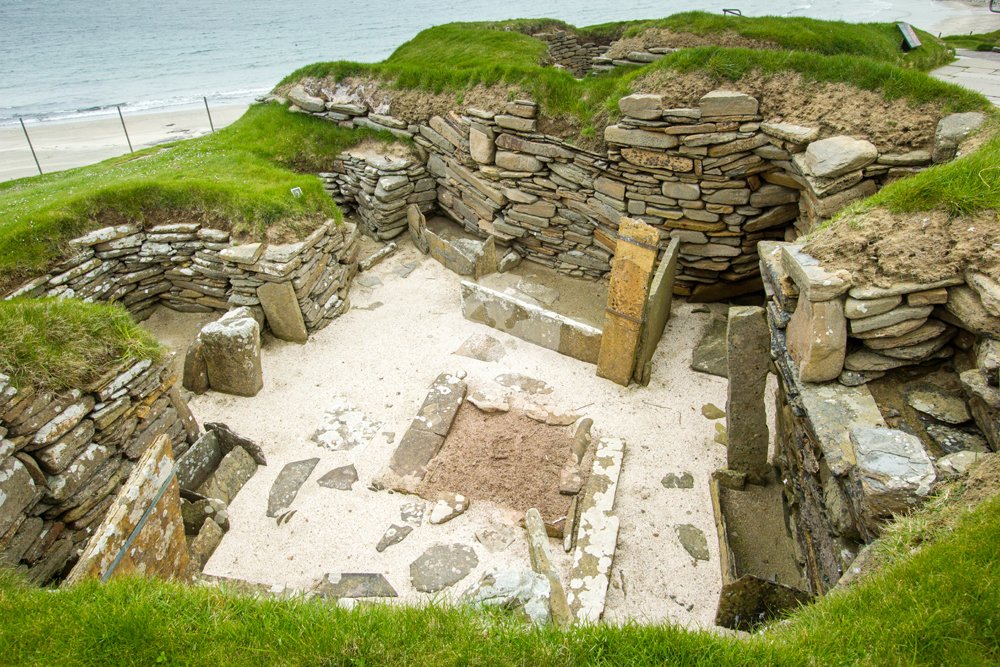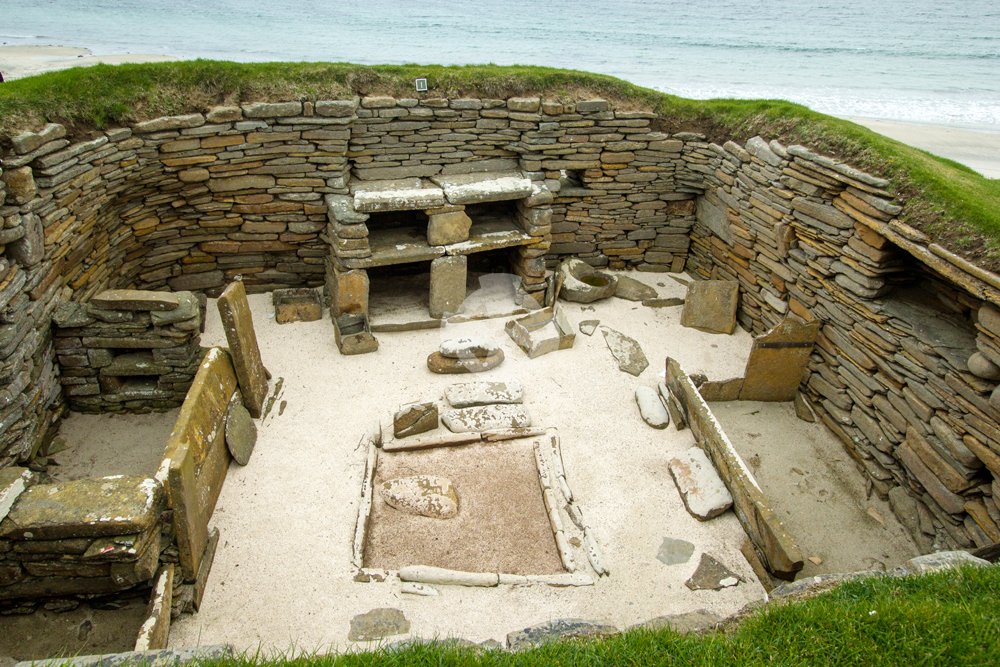 The visitor centre has a good museum and a very welcome cafe. The museum includes a good reconstruction of a Skara brae house, giving a sense of how cosy it might have been. You may raise eyebrows at the idea of a stone bed, but this was normal in Orkney until the modern era. The local flagstone is an excellent building material – used for everything including roofing – and used for constructing just about everything. Through much of Orkney's history, wood was a very scarce commodity, the most common source being timber washed up, probably originating from North America.
There is a fascinating museum at Kirbuster which is the last un-restored example of a traditional 'firehoose' in Northern Europe. The house has a central hearth, and stone bed and furniture reminiscent of the Neolithic interiors that can be seen at Skara Brae. Kirbuster was lived in until the 1960s.
The museum also shows the mysterious 'stone objects' discovered locally. See my page about these.
Skara Brae remains under constant threat from coastal erosion, and also from the number of visitors.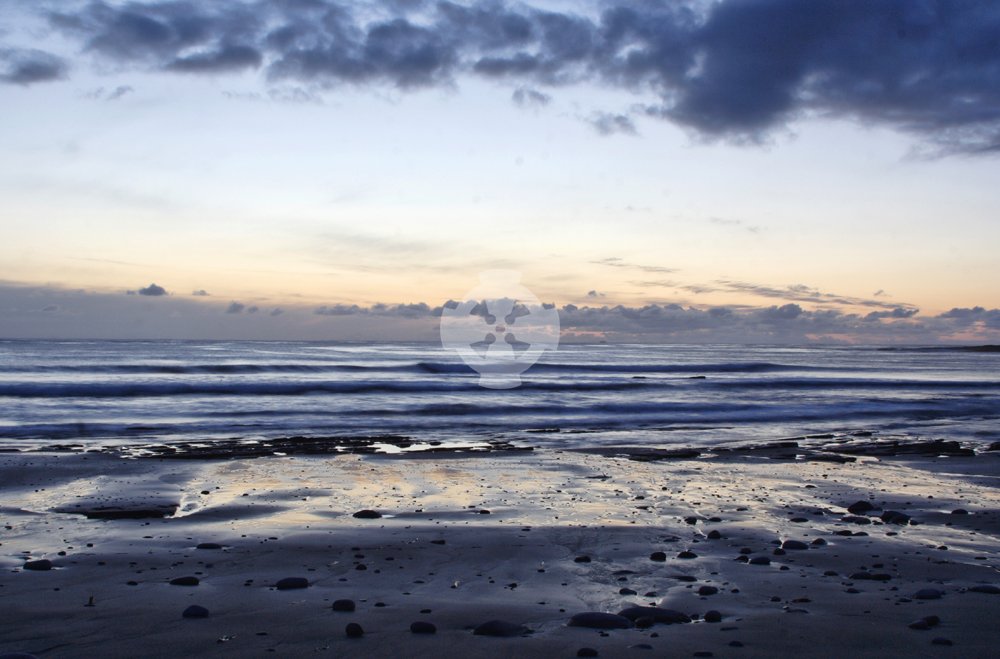 Further Links: